To balance our list of the 5 greatest Super Bowl halftime shows, we present what we consider the 5 worst of them. Of course this is subjective, some people might consider our worst as their favorites. In our mind, however, these were, in Charles Barkley's words…just  turrible.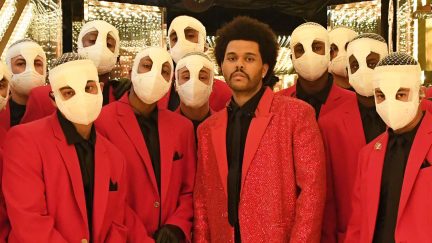 1. The Weeknd (Super Bowl LV) – I have no idea who The Weeknd is nor do I listen to his music, but this show was downright weird. It began with a choir dressed in white with masks and glowing red eyes, and also had the star singing and dancing through a confusing labyrinth with dancers in red blazers wearing bandages on their faces and heads. I guess this was a nod to one of his albums, but I didn't get it and neither did a lot of critics, as it was widely panned.
2. Up With People (Super Bowl X) – Up With People was a cringy singing and dancing ensemble from the 1960s that put on a show with happy, smiling people trying to convey an upbeat mood in a decade that saw political assassinations, the Civil Rights movement and Anti-Vietnam War protests. They actually were brought in by the NFL in numerous Super Bowls, but this was one where they were the headline and only act. It was January of 1976 and their show was a tribute to the country's Bicentennial.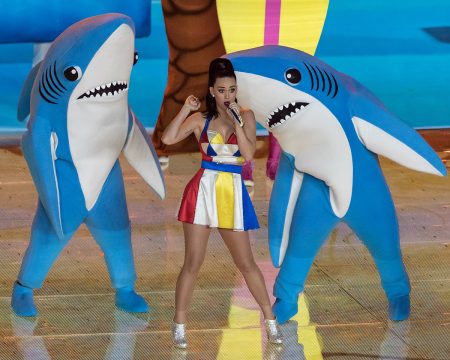 3. Katy Perry (Super Bowl XLIX) – ah, yes, the magical appearance of Katy and the character who stole the show, Left Shark. Ms. Perry performed her act flanked by a pair of dancing sharks, and Left Shark's weird dance moves created a stir and launched memes on the internet. Missy Elliott and Lenny Kravitz also made appearances.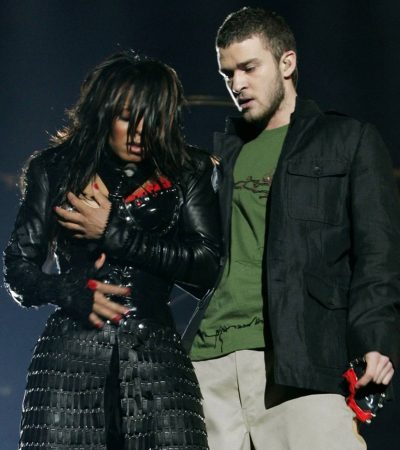 4. Jessica Simpson/Various (Super Bowl XXXVIII) – It was dubbed The Super Bowl Of Sleaze. I guess Jessica was the headliner of this show, but the top moment, of course, was Janet Jackson's wardrobe malfunction, exposing a breast while she danced with Justin Timberlake. Nelly and P. Diddy also appeared, as did Kid Rock. His appearance would put this one on my worst list alone without any of the other controversy. A little known story of this game, which wasn't on the broadcast or reported widely, was that just before the second half began, a guy ran onto the field disguised as a referee, stripped down and performed a lewd dance wearing just a thong before being tackled and arrested.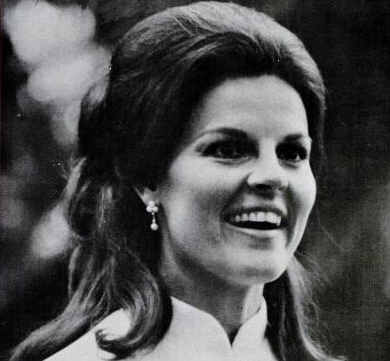 5. Anita Bryant (Super Bowl V) – apologies to the Southeast Missouri State marching band who also appeared in this one. The headliner was the homophobic Bryant, whose anti-gay stance was widely known. She hadn't taken on that crusade at this point, but the former beauty queen's performance was lackluster. Also putting this year's show on the worst list – another of frequent early year appearances by Up With People.