The Super Bowl halftime shows over the 57 years of the game have changed drastically. From the old style marching bands of the first game to today's Jay Z produced extravaganzas, some have been classics and some complete duds. Here are my 5 favorites, to be followed tomorrow by the 5 that I consider the worst.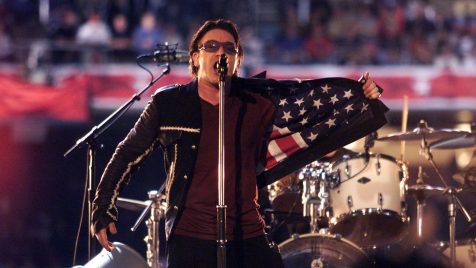 1. U2 (Super Bowl XXXVI) – performing at the half of the first Super Bowl played after 9/11, the Irish rockers paid tribute to the victims of that attack. They opened the show with Beautiful Day, which was a hit single at the time but also seemed like a re-awakening to happier times. They played 2 other songs while the names of the 9/11 victims were projected around the stadium. This deserves the top spot on my list for the poignancy of the band's tribute.
2. Rolling Stones (Super Bowl XL) – they were actually panned by critics, but I've always been a Stones' fan so the old, stodgy critics can go back to watching Lawrence Welk reruns. Performing on a stage in the shape of their iconic tongue logo, they played the standard 3 songs and of course, 2 of them were censored by the NFL for lyrics the league deemed offensive.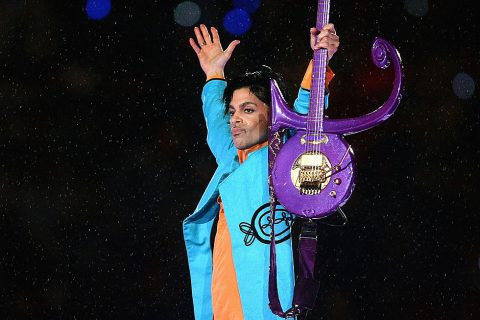 3. Prince (Super Bowl XLI) – the eclectic guitar genius put on an amazing show, on a stage in the form of his "love" logo. He was accompanied by the Florida A & M marching band on a couple of songs, giving the performance a touch of a football atmosphere. The coup de gras was the final song, as he played his iconic hit Purple Rain in the pouring rain of Miami's Dolphins Stadium.
4. Hip Hop Halftime (Super Bowl LVI) – I am the world's least qualified expert on rap music, but this was an all-star extravaganza featuring old school hip hop artists Dr. Dre, Snoop Dogg, Eminem, Mary J. Blige and Kendrick Lamar with a guest cameo appearance from an upside-down 50 Cent. The show was critically acclaimed as a nostalgic look back for Millennials and even won a Grammy.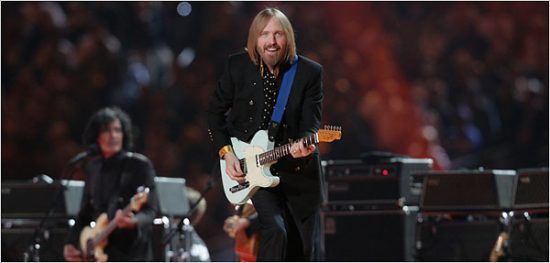 5. Tom Petty & The Heartbreakers (Super Bowl XLII) – the late rock star and his band were chosen for the halftime show after the NFL was turned by their first choice, The Eagles. They delivered a memorable, rocking show featuring 4 of their hits as they kicked off their 2008 world tour in style. The performance earned them a Grammy nomination, but they didn't win.